Samoyed Quebec
Welcome to Samoyed Quebec!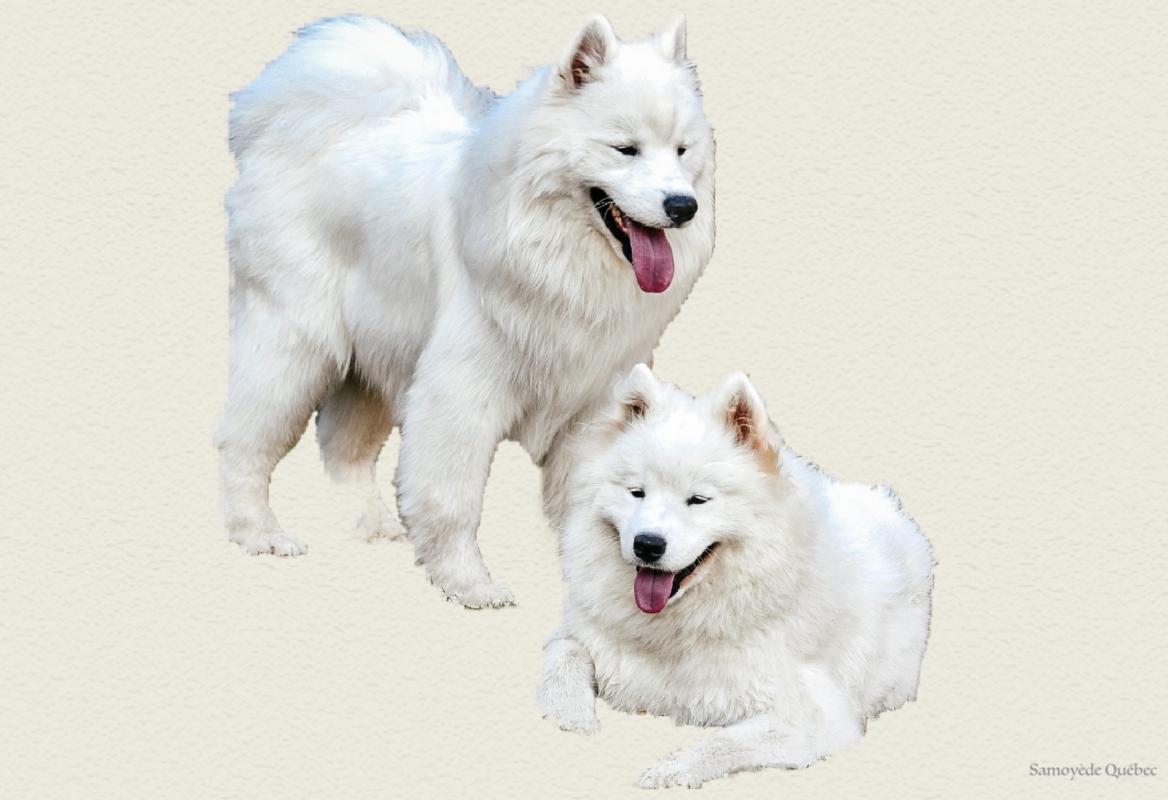 We are the proud owners of Samoyed Dogs and we are established near Quebec City. We have imported our Samoyed from reputable breeders from Europe and Eastern Europe so that our Samoyed puppies are born from international champion lines. As you can see in the section Our Breeders, the parents of our breeders have won many prestigious awards. Of course, all our dogs are registered.
Since we have 5 children and several Siberian cats at home, our puppies are very well socialized with both humans and cats. We breed Samoyed using a foster family program rather than kennel breeding. This program allows the dog to start his life in his own family and to remain happy throughout it without having to change family when retiring as a breeder. It also allows the family to get a samoyed dog without any acquisition costs. For us as a breeder, this assures us that our dogs live their lives fully with a family that loves them. We decided to put this program in place for the well-being of our dogs that we adore. We carefully select our foster families as well as people who want to adopt with us.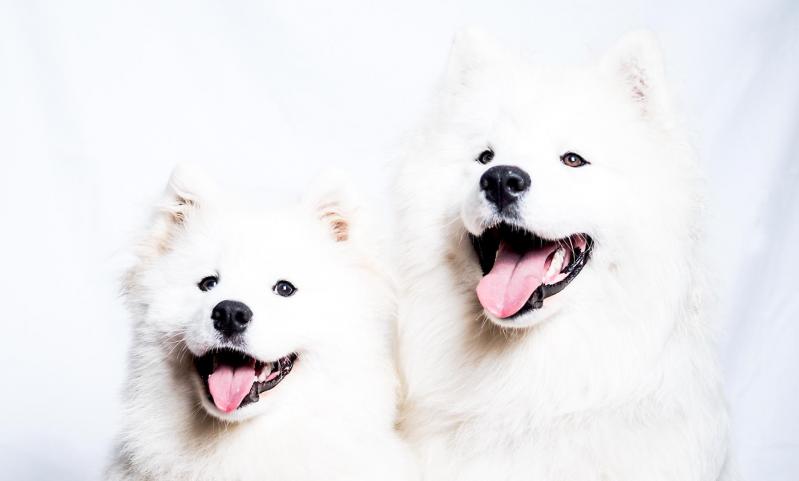 The Samoyed was a natural choice for us because in our family some members have allergies to certain types of dogs. The KNF-1 (also named Canf1) protein is the cause of the majority of allergy caused by dogs to humans. This protein is found in dog dander, saliva and urine. It is true that the Samoyed will lose its hair like other dogs by cons what makes them more hypoallergenic is that they do not produce dander. They also do not have the protein chains and odors that are associated with most dogs, making them perfect for allergy sufferers.The samoyed seems to be hypoallergenic since 95% of allergic people do not have an allergic reaction with Samoyed. However, do not assume that everyone reacts the same way and the best way to know if you have allergies to Samoyed is to test it. Since then, we have decided to expand our family and make this great dog breed benefit other people like you.
Our new park of 40,000 square feet for our Samoyed!
You will find our puppies available on the following links: Available Puppies
When we have puppies available, we will send a newsletter to those who are registered. So if you are interested in adopting a Samoyed puppy or being a foster family of a breeding female, sign up for our newsletter to be the first informed of availability. You can do this by entering your email address in the newsletter section.
To know more about our Foster Family program, click here!
If you like smart, affectionate and playing dogs then these little hairy beasts are for you!
To find out more about Samoyed history and the breed standard, visit the Standard section.
For more information about our Samoyed Contact us!
We are registered with the Canadian Kennel Club (CKC), here is the certificate of our Reserved Kennel Name (SAMQ), which is used for the registration of our Sammies
Click on the icon for our Facebook group
Like our Facebook Page
Join our Facebook Group
Chien Samoyède du Québec
Groupe Facebook
You own a Samoyed or not and you want yo share with us your passion for this breed, you are at the right place